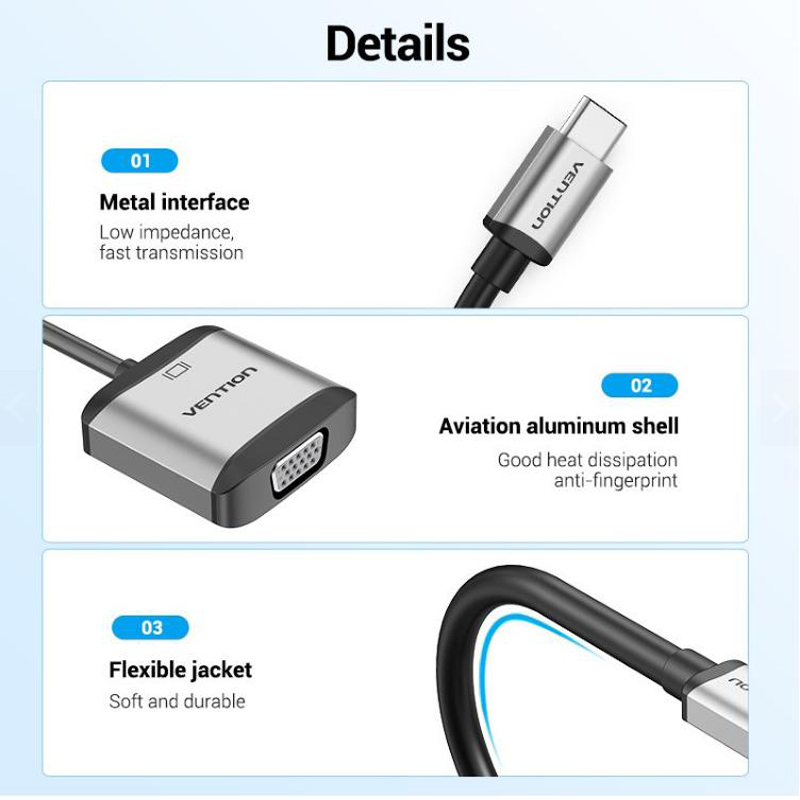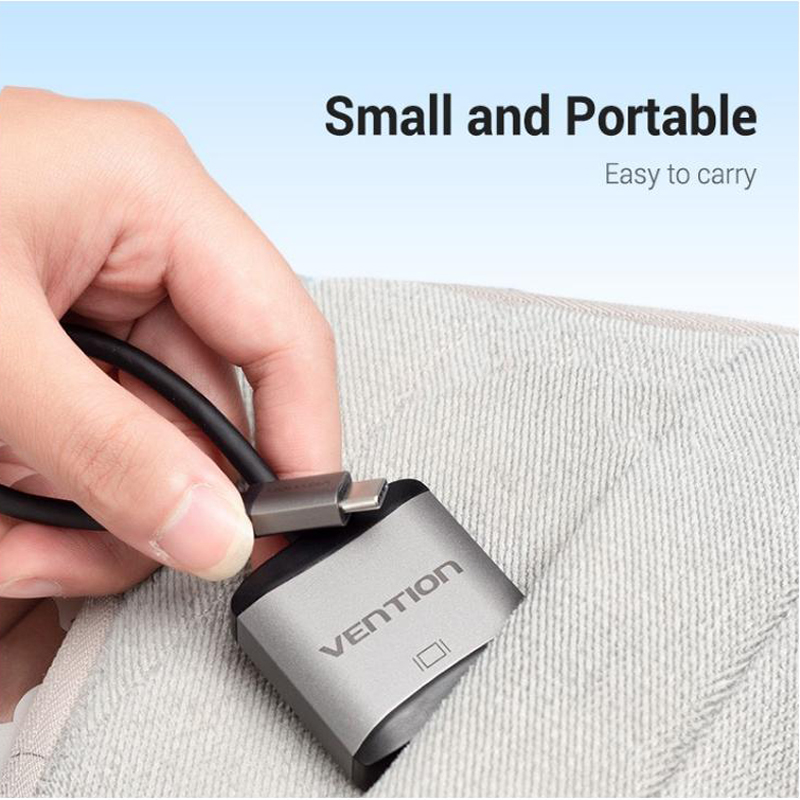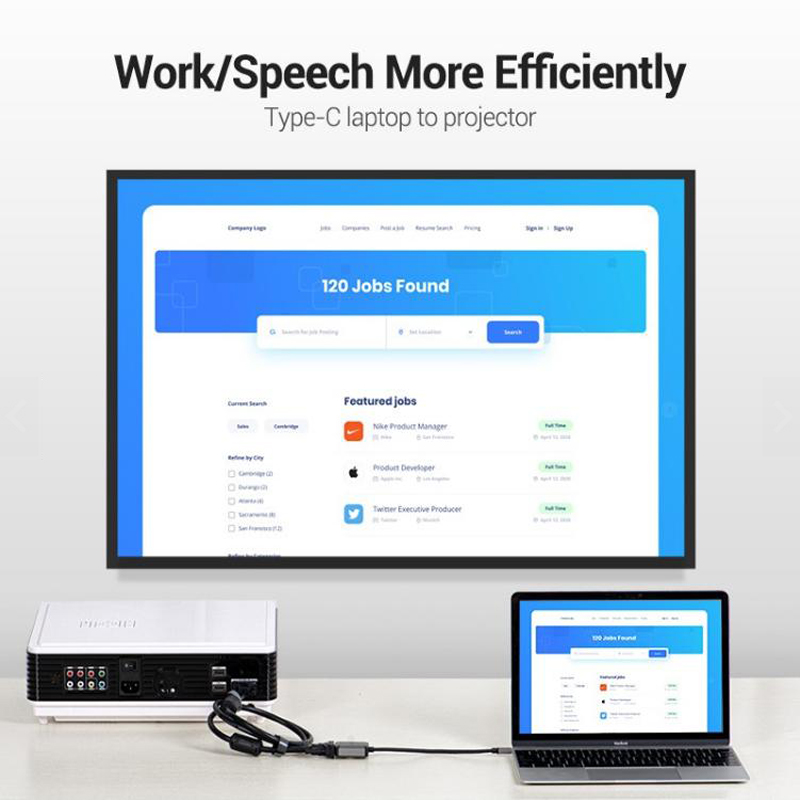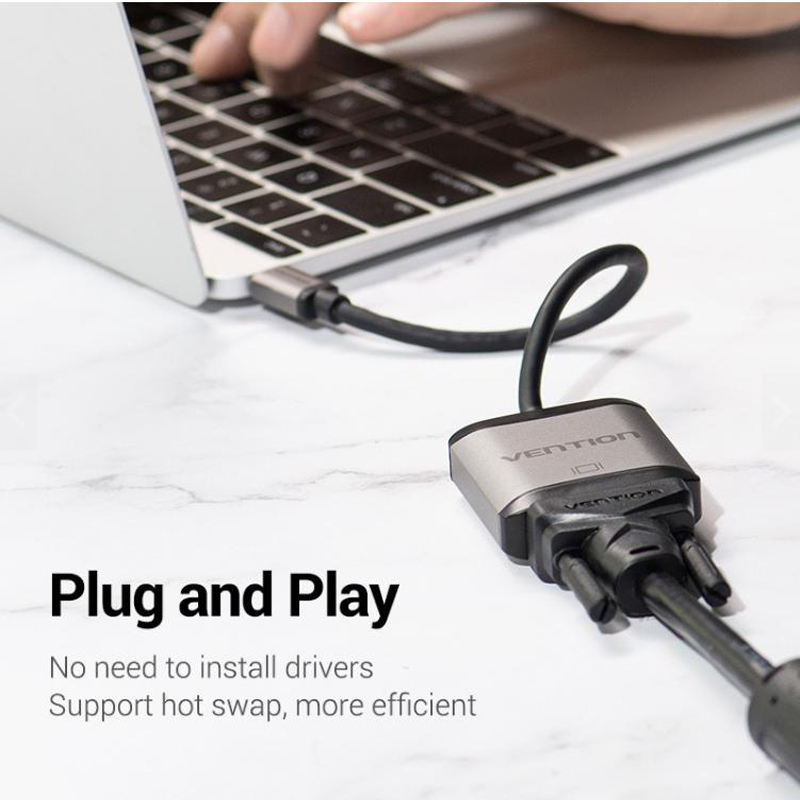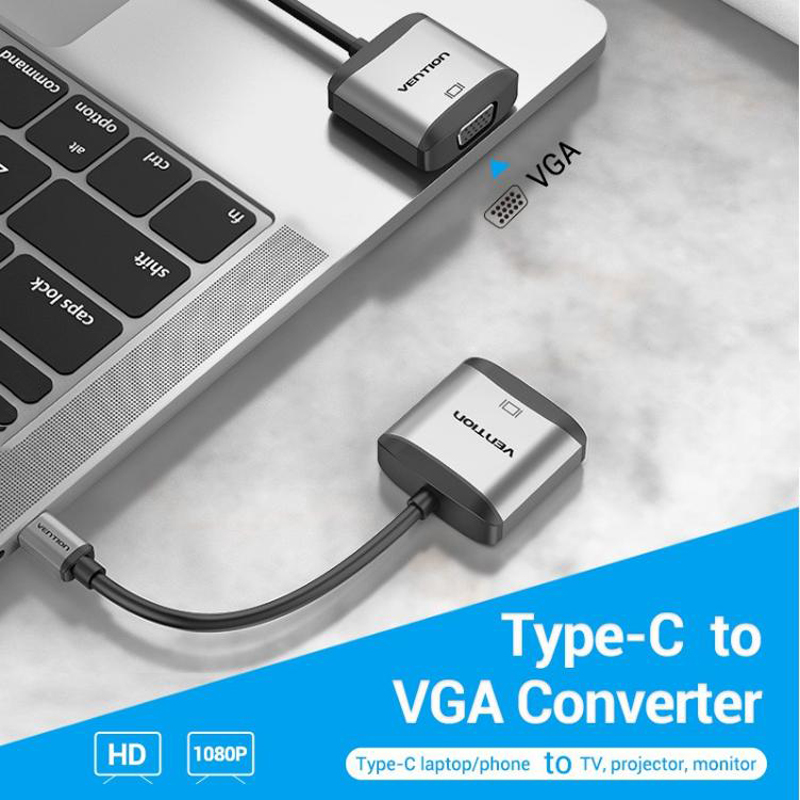 VENTION USB C to VGA Adapter with Full HD output 1080P@60Hz
VENTION VGA Adapter supports HD video resolutions up to 1920×1200 or 1080P, mirror or extend your USB-C device such as laptop display to the VGA-enabled projector, HDTV, monitor or other VGA-compatible display.
Premium Performance: Aluminum alloy shell bring better heat dissipation and dual shielding for aluminum foil + metal braided, ensures stable signal transmission.
High Compatibility: Driver-free for Windows 7/8/10 and Mac OS.
Widely compatible: New MacBook, MateBook, Xiaomi Air, Xiaomi Pro, Samsung Notebook, Samsung 900X5L, Samsung 900X3N, Chromebook Pro, Dell XPS, etc.
?Specifications:
USB 3.1 Type C Adapter
Allow you connect a PC, notebook, or tablet to an HDMI-equipped monitor or display with a HDMI Cable.
4K High Resolution
HDMI adapter supports resolution up to 4K @ 30Hz and 1080P (Full HD) high definition image, both audio and video signal simultaneously.
Plug and Play
Driver free for Windows 10/8/8.1/7 / Vista / XP and Mac OS X, Linux and Chrome OS,easy to operate.
High Performance
With tinned copper inside, triple shielding outside and strict manufacturing technique, ensure that the USB C to HDMI adapter has steady signal transmission and reduce the rate of occurrence of lost signals.
Widely Used: USB-C is widely used in 2017 MacBook Pro, 2017 iMac, 2016 MacBook Pro, 2015 MacBook, ChromeBook Pixel, Dell XPS 15, XPS 13-9350-R1609 13.3″,Lenovo Yoga 900(Yoga 4 Pro) , Samsung Galaxy Note 8/ S8/ S8 Plus, Lumia 950/950XL etc.
Smartphone list
Samsung Galaxy S9 / S9 Plus, Samsung Galaxy S8 /S8 Plus, Samsung Note 8, HUAWEI Mate 10/Mate 10 Plus
Note: VGA port allows only video, no audio output
For more details, please visit Vention website