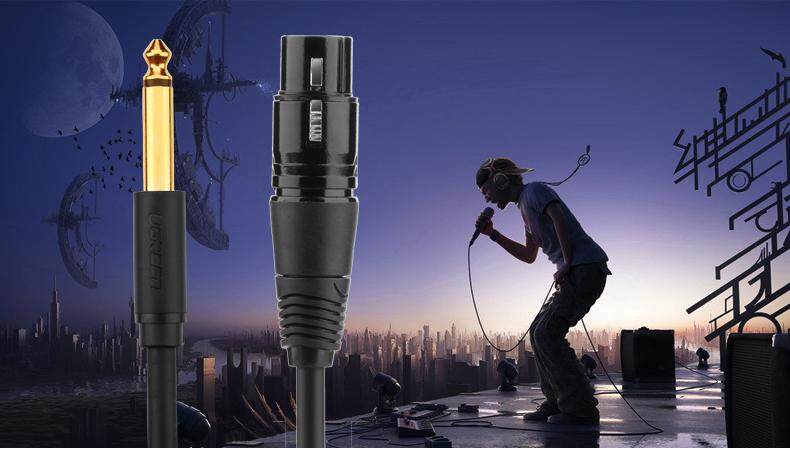 Description
Ugreen 6.35mm Jack Mono to XLR Cable a sensible choice to connect your microphones to wide variety of applications. Such as professional recording studios, live performance, schools, public speeches, parties and any other professional audio setups. With this XLR lead, you will definitely experience better audio effect, no matter in singing ,recording or speaking.
Specifications
-Connector : 6.35mm Jack Male and 3-pin XLR Female ,Gold Plated Connectors makes it durable for using ,improves anti-corrosion and anti-oxidant performance, thus extends the service life.
-Conductor: Bare Oxygen-free copper (OFC).
-Twin Conductive PVC Inner Shields
-Cotton Yarn Wrap to reduce noise
-98.5% Braided Shield
-RoHS Compliant
Application
*Microphones-Audio Sound Consoles,
*Microphones-Power Amplifier,
*Microphones-Stereo System,
*Microphones-Wireless Microphone Receiver
*Microphones-Professional Camera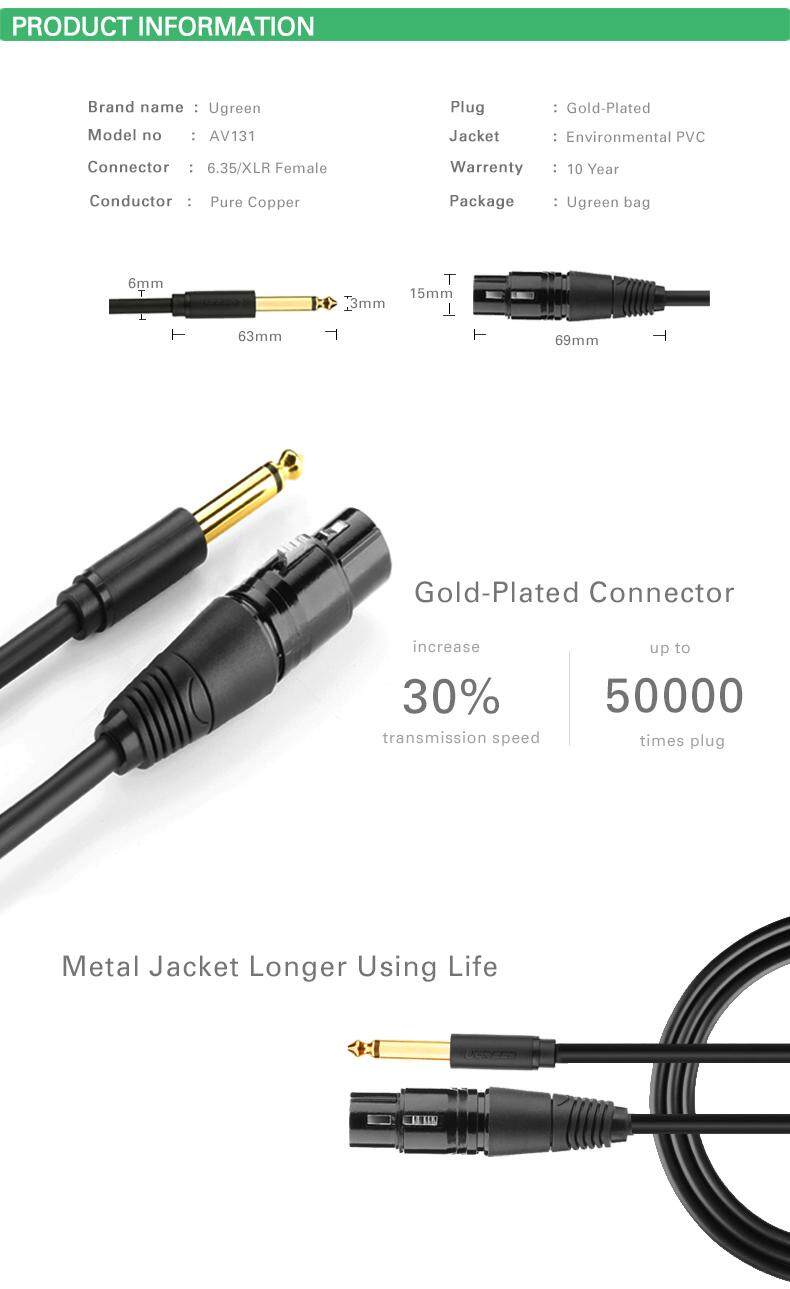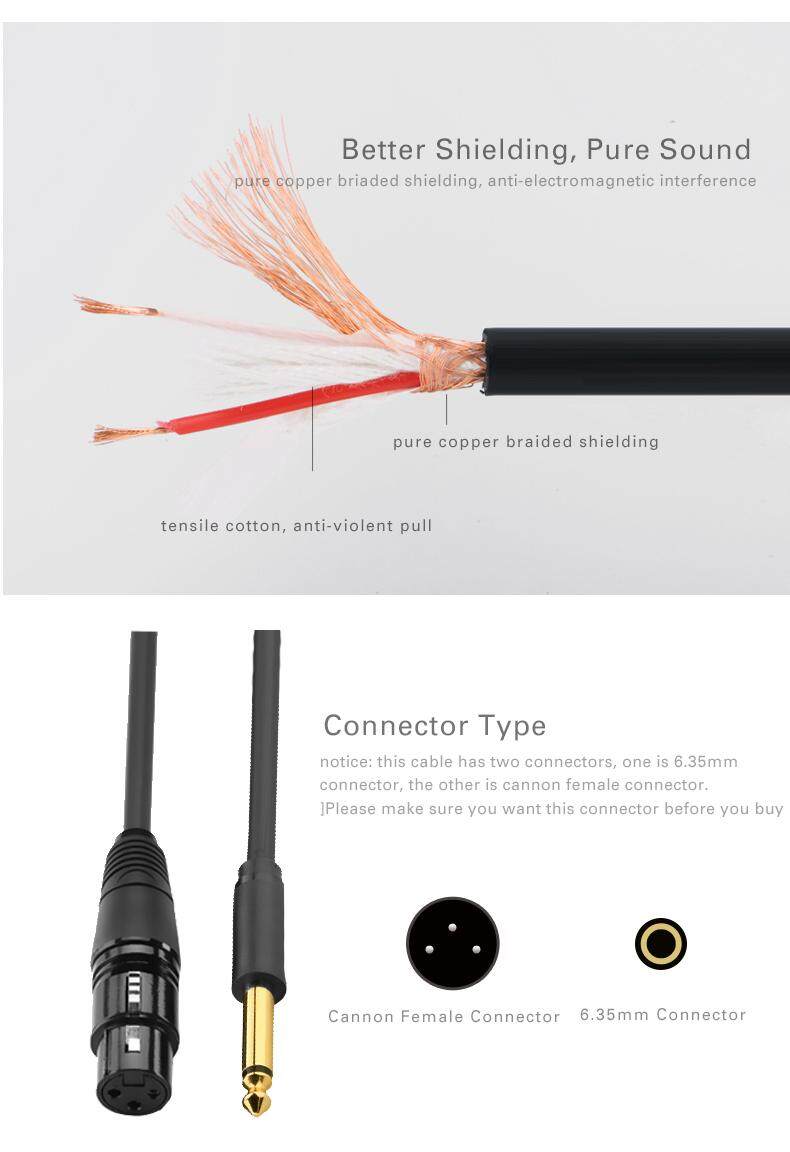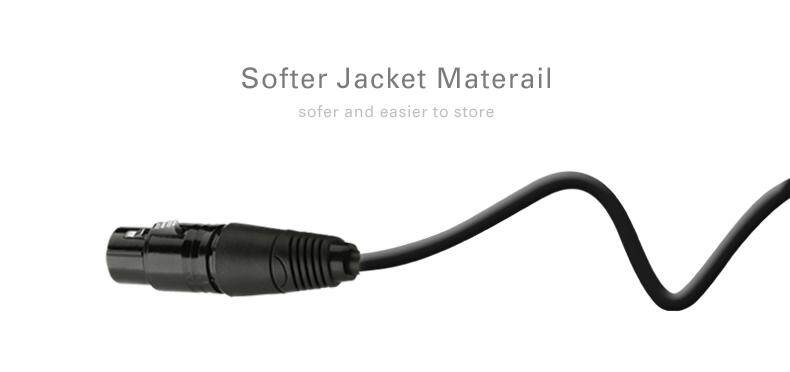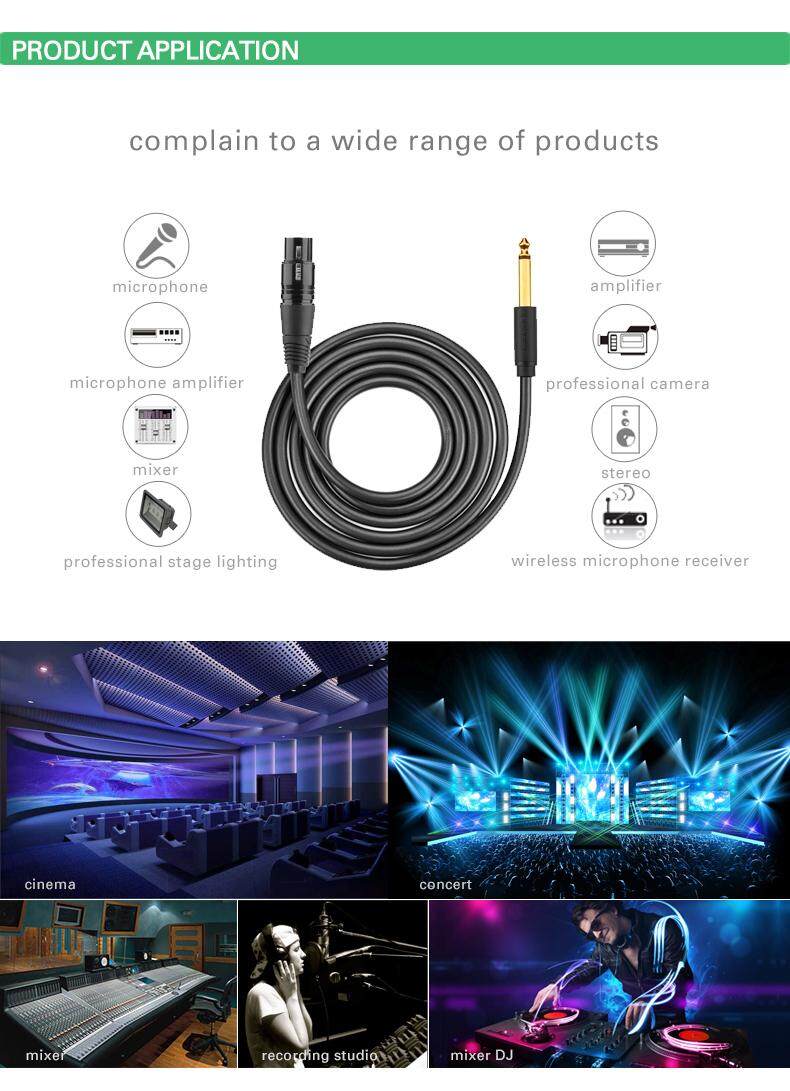 For more details, please visit
Ugreen